"Alexi Littrell hasn't told anyone what happened to her over the summer. Ashamed and embarrassed, she hides in her closet and compulsively scratches the back of her neck, trying to make the outside hurt more than the inside does.
At school, nobody sees the scratches or her pain. The only person she connects with is the mysterious Captain Lyric, who writes song lyrics on her fourth-period desk for her to complete. With pencil marks and music, Alexi carves out a comfortable space for herself as she and the Captain finish each other's songs—words on a desk feel safer than words spoken aloud.
But when Bodee Lennox, the quiet and awkward boy next door, comes to live with the Littrells, Alexi discovers an unlikely friend who understands her better than anyone. He has secrets of his own and knows all about suffering in silence. As they lean on each other for support, Alexi gives him the strength to deal with his past, and Bodee helps her find the courage to finally speak up.
With her powerful, moving debut novel, author Courtney C. Stevens emerges as an extraordinary new talent to watch."
-Goodreads
A few months ago, I was watching #TeaTime with EpicReads and Faking Normal was one of the books they had just read that they wouldn't stop talking about. And when Margo and Aubrey won't stop talking about a book, it means IT'S PRETTY DARN GOOD! So I requested the ARC and got it about a month later. Since I was busy writing, it was sitting on my shelf for a long while until I finally picked it up a few days ago.
LANGUAGE
It has pretty strong language throughout the book (shit, hell, damn, etc.) but the f-word was not used. But don't let the language turn you away from this amazing story!
SEX
It's mentioned several times that the group of friends certainly aren't virgins, but there's never a described scene.
Let me tell you right now, this book is more than you could imagine in a book as far as relatability, emotion, and real characters. It is such a great read, I'm telling you! But grab a pile of food when you read it. Because if you're like me, and you communicate every emotion by eating, then you'll need it.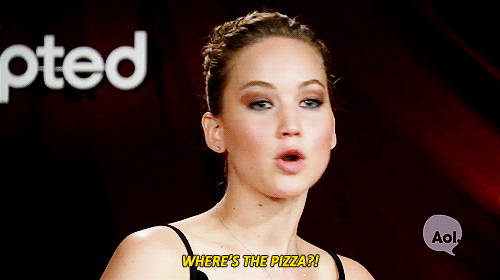 MAIN CHARACTERS

Alexi
is the main character. She's the girl that pretends. She wants to be normal and have a normal life, but she knows that she can't with all the weight on her shoulders. She tells everyone that she's fine, she tells herself to move on. What I like about her character is that she doesn't want the world to feel sorry for her, she wants it to look past her because she's normal, which is very true in real life. A lot of people don't want to make known their vulnerability and advertise their sorrows.
Every scene where Alexi opened up and talked about wanting to move on from her past but being stuck in her misery, I just burst into tears.
Bodee starts out as the victim of the story, but he doesn't like that. And I like that. Even though he's been through unspeakable things, he still has his head on straight. The Littrells take him in to help him, but he ends up helping Alexi more than anybody would've known. Bodee is the kind of person I'd be friends with. I can really relate to things that he goes through. We both dye our hair outrageous colors on a regular basis, we value people, no matter who they are, and we're both afraid of following in our father's footsteps.
The way he trudged on through the tough times and kept going, it was inspiring. He was strong because he had to be. It made me want to give him a big bear hug and be his best friend!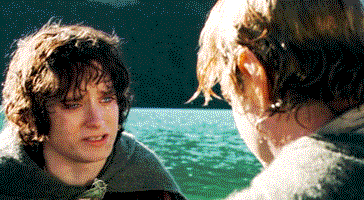 All in all, this book was a tear-jerking, heart-breaking, beautifully meaningful story and I highly recommend it! Courtney Stevens isn't just an author writing this for fun. She feels that this is important and wants to help teens get out of their closets and emotional shields and learn to
channel their brave,
just like Alexi did.
How I felt at the beginning of the book:
How I felt after the book:
I was literally sobbing in my bed at 2:30am.
Look for FAKING NORMAL on the shelves in April, 2014! Also, it's prequel story, THE BLUE-HAIRED BOY, comes out a week later! You won't want to miss out on these books!
Follow the author on Twitter @Quartland! She's super nice and fun to talk to!
Hope you enjoyed reading!
DFTBA!
~Matt