I don't know if you can rate covers, but I rate this one 5/5 stars!
For those of you who don't know about The Mortal Instruments series, this is the cover reveal for the sixth and final book in the series, SO THIS IS A BIG DEAL! (At least, for us it sure is).
For months we have been teased and tortured by Cassie. She's sent out fake covers, teaser covers, excerpts, and quotes that have KILLED US! But the wait is finally over!
Without further ado, here it comes *drumrolls*
...
...
...
...
...
...
...
...
...
LADIES AND GENTLEMEN CITY OF HEAVENLY FIRE!
AHAHAGHDHJWJAKDLFLKSHEHEHFKUC!
SEBASTIAN AND CLARY
*applauds*
*cries*
This cover is darkly beautiful and beyond perfection! Though I can already see terrible things in this book...
As many of you know, Cassie likes to put teasers IN HER COVERS that will drive us crazy.
For instance, Sebation with black wings. We don't know for sure what this means and Cassie won't tell us. All she's said is that Clary always dreamed about him with black wings...
Also, the golden sky in the background. That is Jace. Remember in her dreams when she described him as the shimmering golden sky or something?
As for the dagger in Clary's hand, it IS NOT a seraph blade, nor is it a stele. It is a mere dagger, according to Cassie.
If you look closely, the fire at the bottom of the cover resembles the shape of shoulders with wings. It could just be me, but that's what I'm seeing there.
And what about Clary's back turned? Does that symbolize betrayal?
BUT THE WORST OF ALL IS THIS.
She is wearing white.
Clarissa Fray is in mourning...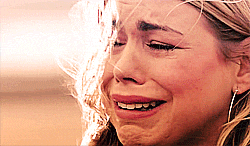 that is all
-Matt